1] I merge with traffic onto S. Front St.
Because Cliff Lee made it.
2] The initial George Inness WTF turns into a Frederic Church FTW .
Because of Cliff Cliff no doubt.
3] Hung with an Old Timer, made gentlemen's bet Mayberry would blast one this game.
Took only 2 minutes for the Howard hate to start. Left when he said Pence would be here for 10 years.
4] Some lady asks me, "Who's on first". "One-Hip Gload". She chuckles and says, "I know, too bad.
He's a good bench player when he's healthy." I smile and Sarge "wow" to myself.
5] I swear on Cthulhu's tentacles, fat Derek Jeter stood next me, all 5' 3" of him, for half the game.
6] The joys of UZR. Sometimes he fields like he's as old as his number, other times he fields like his age.
29
39
7] Then comes Dudley. 2 outs, 0-2 count. An absurd gag, a monkey trick, an Irish Bull, a childish joke.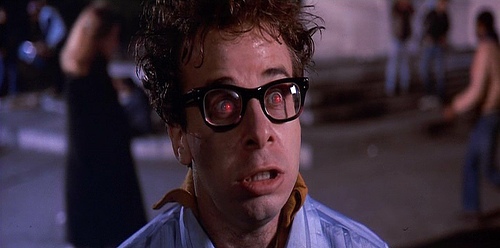 8] Our high socks threw more strikes than their high socks did. Naches.
>
9] Lapsed Catholics fans, may Piece be with you. Kiss it hard haters.
Paintings.
George Inness, The Rainbow. 1878, oil on canvas [30in. x 45 in.]
Frederic Edwin Church, Rainy Season in the Tropics. 1866, oil on canvas [56 1/4in. x 84 3/16 in.]