Ed. Note: FP'd for fantasy-based right-brained phantasmagoria.

As per WL's request last week, I've fanposted my TGP line-up from the after-draft party thread. It took sometime to re-format; the mark-up language for fanposts is XHTML 1.0 Strict and some of the tags I used in the initial thread needed changing. Also, I included liner notes as the more formal publishing context warrants some attempt at standardized acknowledgement. So thanks for letting me spread my wings of world destruction; with gold stars for Top Men, Phrozen and Trev223, whose blind eye to PEDs and beer in the clubhouse loosened the Seal of R'lyeh.
♦ THE SOR'LYEHENT GREENIES ♦
♦ THE CARTEL OF CTHULHU ♦
for the people , by the people, of the people, with the people...
Dedicated To Your Total Annihilation
24/7


The Team To Beat
—————————
And how can this be?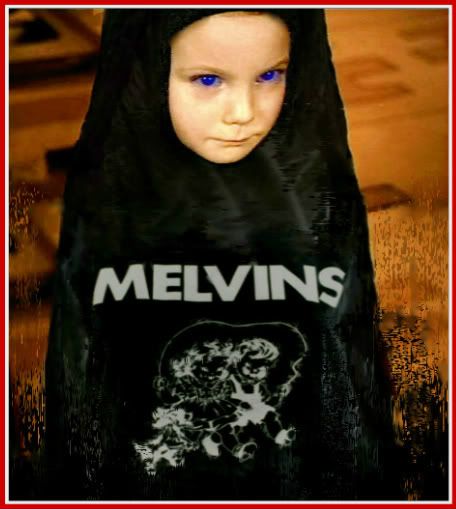 For he is the Kwisatz Haderach!
FORGED IN A SOME SAN BERNARDINO TOOLSHED, MEET

THE WEAPONS OF YOUR FUCK MASSIVE DESTRUCTION

It's better than art too.

MULTIPLE INDEPENDENT REENTRY VEHICLES |—————————————————————————————————

oC | Wilson The Ransom Ramos ♦♦ kidnappings

1B | Freddie Ugly People Fucked Freeman ♦♦ enforcer

2B | Dustin The Destroya Pedroia ♦♦ tunnel runner

3B | The Centaurded One ♦♦ prostitution

SS | Asdrubal Absurd Al Cabrera ♦♦ extortion

0F | Brandon White Belt | 1B ♦♦ fix-it guy

0F | Brett Bitchin' Camaro Gardner ♦♦ transporter

0F | Matt Holliday In Cambodia ♦♦ Golden Triangle connection

0F | Colby Cotton Fields Ramus ♦♦ redneck pipeline
0F | Grady We Shall Overcome Sizemore ♦♦ bookie
SS | Alex The Glue Trap Gonzalez ♦♦ cleaner
oC | Rod Escobarajas ♦♦ hero of the people
3B | Pedro Rough Trade Alvarez ♦♦ dock worker

ICBMS |—————————————————————————————————

SP | Brandon On The Beachy ♦♦ grower

SP | John Dank(e Schoen)s ♦♦ mid-west distrubutor

SP | Yovani Ghiaccio-Uomo Gallardo ♦♦ wet work

SP | Shaun More Beer Marcum ♦♦ biker liaison

SP | Wandy The Wunderkind Rodriguez [nsfw] ♦♦ grifter, long con.

RP | Grant motherfuckershitassdickfacetwatmama Balfour ♦♦ patsy

RP | Jason Phase-Shifty Frasor ♦♦ runner

RP | Chris No K's Charade Perez ♦♦ mule

RP | Koji [INSERT any cool anime ref] Uehara ♦♦ spotter/look-out

RP | Jordan Weird-Legkick Walden ♦♦ grifter, short con.

SP | Brett Bert, No Ernie Myers ♦♦ pugilist/klan affliate

FEARLESS LEADER : ROBITUSSIN GM |—————————————————————————————————


It is by will alone I set my mind in motion

It is by the juice of Sapho that thoughts acquire speed,

the lips acquire stains. The stains become a warning.

It is by will alone I set my mind in motion


CREDITS |————————————————————————————————————————————————————————————
in order of appearance
The Rite Of Cthulhu / Faceless God, Samael / The Seal Of R'lyeh. From the 1991 LP, Worship Him / From the 2010 LP, Unaussprelichen (The Novel Of The Black Seal). [Osmose Productions] / [From Beyond Publishings]. 2 songs, 1 link. The 1st: old school death metal band from Switzerland that evolved into a electronica/industrial metal hybrid. The 2nd: dark ambient and included primarily for a couple of beautiful pen and ink drawings featured in the video.
Cthulhu Fhtagn!, Death Breath from the 2006 LP, Stinking Up The Night. [Relapse Records].
Temple Of R'lyeh, Vanished Empire. From the 2010 LP, The Unnamable Symphony. [Dark Labyrinth]. Dark electronica with tentacles from Japan. Just a pubescent girl in a Catholic school uni short of being porn that would even make Burroughs WTF.
Organ Donor, Unsane. From the 1991 self -titled LP. [Matador]. For Unsane noobs, this is from the first album that featured the hyper-kinetic drumming of Charlie Ondras who OD'd in '92. New record this April, kiddies.
Blacktop (live), Helmet. From the 1990 LP, Strap It On. [Amphetamine Reptile]. Blacktop=greenies.
Predominance, Godflesh. From the 1992 LP, Pure. [Earache].
Before It's True, Fitz of Depression. From the 1994 LP, Let's Give It A Twist. [K Records].
Cranky Messiah, Melvins. From the 1989 LP, Ozma. [Boner Records].
Jimmy Tango's Fat Busters, Jim Carrey, Will Ferrell, Fred Wolf, Nancy Walls. SNL skit. Season 21, Episode 20.
Green Hell, The Misfits. From the 1983 LP, Earth A.D. [Plan 9]. More proof that you can be a complete tool like Glenn Danzig and still pull off a pretty fantastic record if you just totally buy into your own bullshit.
Gear, Naked Raygun. From the the 1985 LP, Throb Throb. [Homestead Records]. It's better than art too....
Line-Up, Pegboy. From the 1994 LP, Earwig. [Quarterstick]. Guitarist John Haggerty of Naked Raygun fame couldn't write a un-catchy riff if he tried.
Dance of the Headless Bourgeoisie, NoMeansNo. From the 1998 LP, Dance of the Headless Bourgeoisie. [Alternative Tentacles]. Legendary prog. rock, power trio from British Columbia and Canada's unofficial apology for Rush.
Ugly Dance, Kepone. From the 1994 LP, Ugly Dance. [Quaterstick]. Another gem from Richmond, VA. Watch the god damn video, it details the event's leading to Freddie's conception.
Small Parts Isolated And Destroyed. From the same titled 1998, LP. [Alternative Tentacles]. Hey, Rush put out a lot records, that's a lot of apologizing.
He's A Whore, Cheap Trick. From the 1977 self-titled LP. [Epic].
Terrorist Attack?, Off With their Heads. From the 2008 LP, From the Bottom. [No Idea]. Straight ahead punk. Good stuff.
New Boy, Subhumans. From the 1986 LP, 29:29 Split Vision. [Spiderleg].
Bitchin' Camaro, The Dead Milkmen. From the 1985 LP, Big Lizard In My Backyard. [Restless]. I shouldn't have to tell you where this band is from.
Holiday In Cambodia, Dead Kennedys. From the 1980 LP, Fresh Fruit For Rotting Vegetables . [Alternative Tentacles.]
Cotton Fields (Huddie Ledbetter), CCR. From the 1969 LP, Willy and the Poor Boys. [Fantasy].
We Shall Overcome (Charles Albert Tindley), Raw Power. From the 1986 LP, After Your Brain. [Toxic Shock]. Yeah so any of youse who want to learn about early thrash, listen to yours elders: ya can't go wrong with these I-tal-yuns. Although I didn't follow them past this album, so how far they went down the Crossover road I can't say. And that's not necessarily bad, though, punk purists who you'll usually find churning out reviews for fanzines, will still get their panties in a bunch over it just like they did back in the day.
Suburban Suicide, Suburban Violence, Sniffing Glue. From the same titled EP. That's all I found on them other than they are from Sweden which I didn't expect at all. It's unusual, or at least it was, that IKEA, renowned for it black metal, would produce such quality crusty punk stuff.
El Patron, Brujeria. From the 1995 LP, Raza Odiada. Roadrunner. Who doesn't love romanticizing gangsters esp. when you can package it with the Zapatistas and black magic? Brilliant marketing and a great album to boot.
Sharks & Sailors, June of 44. From the 1997 LP,The Anatomy of Sharks. [Quarterstick]. Smart music.
Bomb The Russians, Fear. From the 1985 LP, More Beer. [Restless]. Fear's front man and odd ball character actor Lee Ving is a product of South Philly (yep, another fuck yeah/ah jeez, love/hate dichotomy - you know the Balboa drill) and pretty much describes a lot of my family, although our roots were in Nicetown. Growing up, my dad all but lived in the Nicetown Boys & Girls Club that Vic. is renovating.
We Ate Sand, KARP (Kill All Redneck Pricks). From the 1997 LP, Self-Titled. [K Records]. If you can't find someway to like these guys your trying too hard to be an asshole.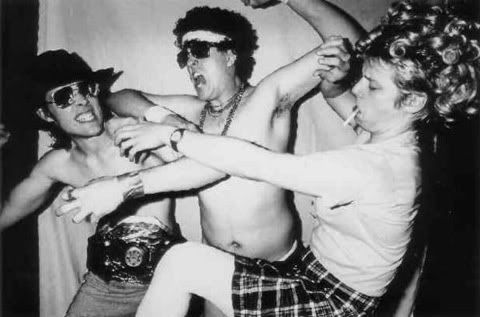 Give Thanks, Articles of Faith. From the same titled, 1984 LP. [Reflex Records].
Hitmen Will Suffocate The City, Trenchmouth. From the 1995 LP, Volumes Amplifiers Equalizers. [Runt]. Ghiaccio-Uomo = Ice-Man. Also, here's some trivia; on the drums and more evidence that life isn't fair, this guy: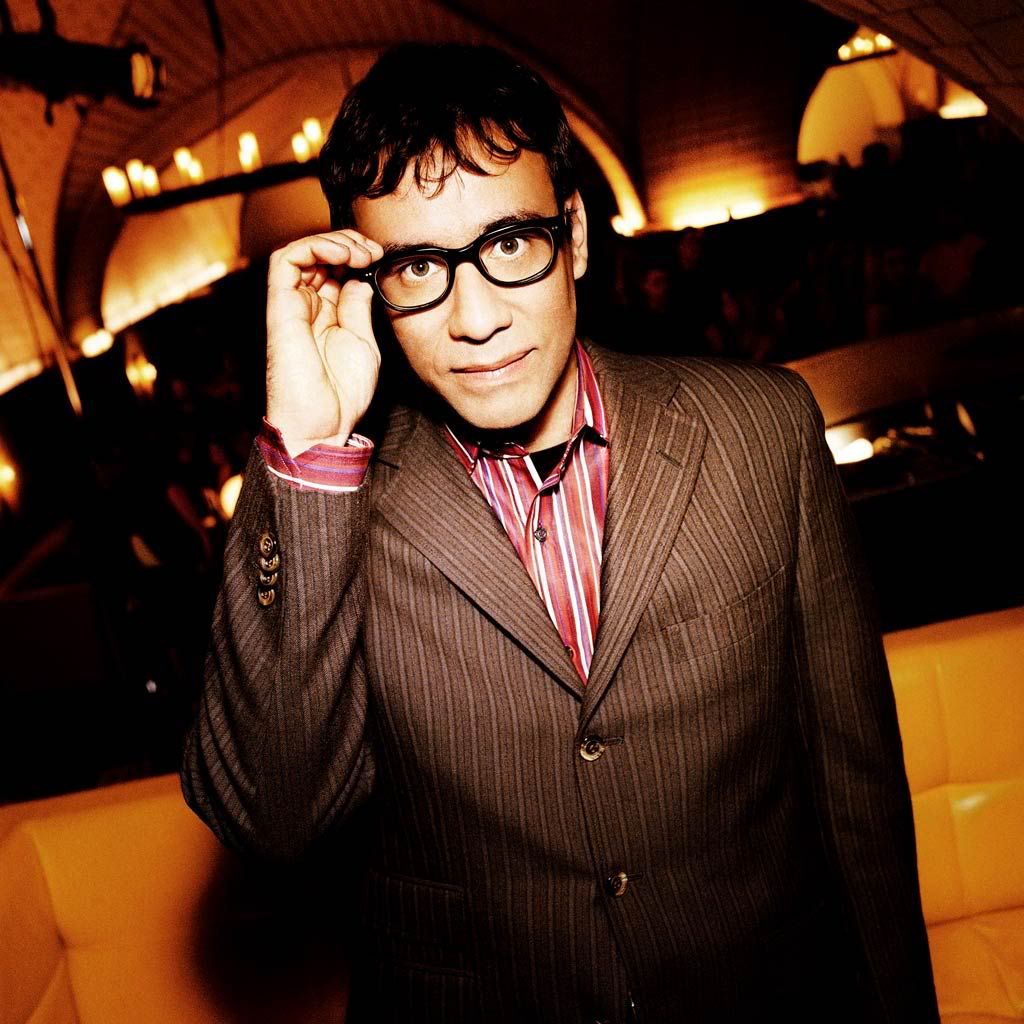 More Beer, Fear. From the 1985, same titled LP. [Restless]. Apparently, zoowithroy animated a Fear video.
Over You, The Dwarves. From the 2000 LP, Come Clean. [Epitaph]. Amid this self-indulgent linking orgy, the Machine had to make an appearance.
Tourette's, Breadwinner. From the 1994 LP, Burner. [Merge]. Another gem from Richmond, VA who might be the seminal math rock band, but minus the 7 minute long songs. Minimalist metal. Seriously need another word for "math rock", it's horrible. Trev223 needs to come up with a snazzy "neo - [INSERT cool genre name]".
Fazer, Ouicksand. From the 1993 LP, Slip. [Polydor]. Fucking relievers, emo divas.
Adding To Their Fears, The Exploited. From the 1987 LP, Death Before Dishonour. [Rough Justice]. One of the crusty punk bands that benefited from a Crossover retrofit.
Ride A Shooting Star, The Pillows. From the same titled, 2000 EP. [King]. This is from the 6 episode anime series Fooly Cooly. You know your typical coming of age story involving a tawdry space alien on a vespa, baseball and a Richenbacker bass.
Endless Blockades For The Pussy Footer, G.I.S.M.(Guerrilla Incendiary Sabotage Mutineer). From the 1984 LP, Detestation. [Dogma]. I'm working under the assumption that having a vagina for a foot would effect a pitcher's leg kick. Oh and is that not the best band name evar?
Monobrow, Rapeman. From the 1988 LP, Two Nuns And A Pack Mule. [Touch & Go]. So, Myers' Cartel name "Bert, No Ernie", in case your wondering, comes from his membership in the
CIRCLE OF BERT



Scum Fucks Unite!, Space Bong. From the 2007 self-released LP, The Passion Of the Crust. Larry Bowa's grindcore side project.

LINER NOTES CREDITS |—————————————————————————————————————————————————————

Bath, Unsane. From the 1991 self-titled LP. [Matador].
Decay, Unsane. From the unreleased 2012 LP, Wreck. [Alternative Tentacles].
Circle of the Tyrants, Celtic Frost. From the 1985 LP, To Mega Therion. [Noise]. Cthulhu and Celtic Frost are a marriage made in hell.