Achilles is known mostly for being the great Greek warrior of the Trojan War but there is a little more to the story.
Achilles was born the son of King Peleus and the sea nymph Thetis. To make her son immortal, Thetis dipped Achilles into the River Styx as a child. With this, Achilles became immortal with one exception, his heel by which his mother held him during the dipping.
After some time, Achilles finally met his fate. Apollo shot Achilles with a poison arrow in the one place where he was vulnerable, his heel (Hunter, 2005).
Will the Phillies be able to recover from the injury arrow this season?
This is part 1 of a 3 part series talking about the injuries to Howard, Utley, and the overall state of the Phillies in 2012. Will Howard come back? Will he make a difference if he does? Will Chase come back? Will he retire? Will the Phillies get to the World Series?
This series will attempt to answer these questions and more.
What we know:
Ryan Howard working out to rehab his injury.
"Look, I have got a rule, As an intelligence officer, your responsibility is to tell me what you know. Tell me what you don't know. Then you're allowed to tell me what you think. But you always keep those three separated."
-Colin Powell
Ryan Howard is indefinitely on the disabled list. Originally the Phillies were hoping The Big Piece would be back before June but as of today, that seems highly unlikely
"I'm going to continue down the path I'm on," he said. "As a competitor, you want to be on the field, but you've got to take care of your body. You've got to make sure you're good. When I'm 110 percent sure this thing is healed and I don't have to think about making a cut, I'll be back" (Zolecki, 2012 ).
In the beginning of Spring Training, Howard had a setback. He remained in a surgical boot, which he has worn, since having surgery to clear up an infection. Howard was shut down 2½ weeks ago because he needed a procedure to remove an infection near his surgically repaired Achilles tendon. Howard was just cleared to start light exercises, but there is no timetable for his return.
"When the wound gets healed over enough for him to take the boot off, that's what we'll do," Philadelphia general manager Ruben Amaro Jr. told MLB.com
Apparently, that time is now. Howard has been cleared to exercise without the boot.
As of a couple days ago, per the Mike Missanelli show on 975 The Fanatic, Howard was seen doing baseball exercises on a stool, without his boot. Apparently, Howard has been cleared to throw away the boot but his surgical wound is not fully healed. According to Howard, he does not see this as a setback. He was even chummy as he spoke to reporters and seemed in good spirits.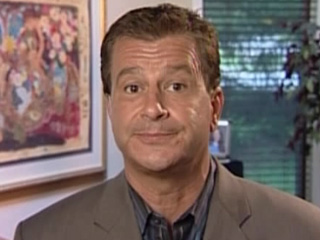 Mikey Miss reported that The Big Piece has been working out on a stool without his cast.
"Mentally I am fine I am out here joking with you guys……My biggest thing is just making sure it is 100%" said Howard, after being asked about a return date by reporters. Ryan should be cautious because Achilles tendon ruptures are not to be taken lightly.
Since the Achilles is the largest and the strongest tendon, it is also the hardest tendon to heal after an injury. The tendon attaches the big calf muscle to the back of the heel bone, also known as the calcaneus. When the calf muscle contracts, the tendon allows you to point your foot and stand tiptoe. The tendon is essential to run and walk (Wishnie, Dr. Peter A., 2011).
There was a medical study, done over the course of 5 years studying 31 NFL players who have suffered Achilles' Tears. Some highlights from the study are as follows:
The average age of the players at the time of injury was 29
The average career length at the time of injury was six years
1/3 of players studied never played in the NFL again
Affected players' production steeply declined over 3 post-rehab seasons
Those players who returned did so after an average of 11 months out
(Shirzad, Khalid MD, 2010)
Keep in mind it has been only 5 months since Howard has had his injury.
What is the Phillies offense missing without Ryan Howard?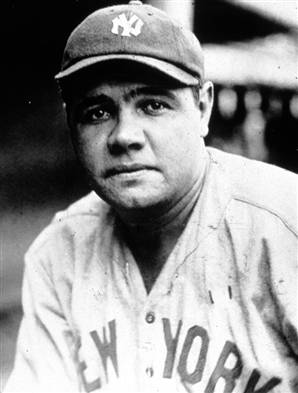 Babe Ruth has the all time leading OPS with 1.164
Some assumptions:
35 home runs and 100 RBIs connote a very good offensive season.
The OPS of a good player is considered to be around .900 to .950.
An OPS of 1.000 is generally the high standard for an exceptional player.
An OPS of 1.000 or higher is scored by the baseball greats.
(Source: wisegeek.com)



| | | | |
| --- | --- | --- | --- |
| Howard By the Numbers Since 2006 | RBI | HR | OPS |
| 2006 (MVP Year) | 149 | 58 | 1.084 |
| 2007 | 136 | 47 | .976 |
| 2008 | 146 | 48 | .882 |
| 2009 | 141 | 45 | .931 |
| 2010 | 108 | 31 | .858 |
| 2011 | 116 | 33 | .834 |
(Source: baseball-reference.com)
A further look into Howard's numbers:
As of today, according to baseball-reference.com, Howard is:
44th on the all time list in OPS
150th on the all time HR list
383rd on the all time RBI list
10th (tied) on the all time single season HR record with 58
Nota Bene - If you take Sammy Sosa and Mark McGwire (steroid era) off the all time single season HR list Howard would be 5th.
Howard is no doubt a huge part of the Phillies offense. Period. The Phillies will have to get to 90+ wins, mostly without Howard. The question remains. Will they be able to do it?
What we don't know:
"We tend to treat our knowledge as personal property to be protected and defended. It is an ornament that allows us to rise in the pecking order…we take what we know a little too seriously."
-Nassim Taleb
There are a variety of variables which are out of our control; some of which are controllable by the surgeon, Howard himself, and therapists. For example: his physical conditioning, overall health, mental makeup, genetic ability to: heal properly, overcome injury and fight infection. As Colin Powell said, one cannot come to a proper conclusion until one unearths what one does not know.
Some questions to ask oneself:
Was the surgery performed well?
Were there any mistakes during the surgery?
Are the therapists optimizing Howard's recovery?
What is the probability of another setback?
How will Howard deal with the injury in the back of his mind every time he pushes off from his injured foot?
Will the Phillies offense be able to stay afloat without Howard?
When Howard comes back will he produce enough to help the Phillies make a playoff run this year?
Will the Phillies pitching staff be able to carry them through 2012?
These and innumerable other questions should be asked to have a better understanding of Howard's and the Phillies current situation. These intangible variables will have an effect on the outcome of the Phillies season and World Series aspirations.
What I Think:
"Opinion is the medium between knowledge and ignorance."
- Plato
After delving into Howard's injury in greater depth by means of taking into account that which we know and that which we do not; there is one very obvious conclusion to make.
The unknown variables have increased so greatly and additionally the margin for error has shrunk so much that the Phillies probability for a 90+ win season has plummeted. Is it too early to panic? As Ryan Howard would say, "We'll see."
The hope for a World Series has just gotten that much more difficult; every Phillies fan should be cautiously optimistic; especially because this is new territory for the Phils.
According to MLB.com, The Phillies have played 1,054 regular-season games since Howard became their everyday first baseman on July 2, 2005, but they have played just 21 games without Howard and Utley on the field at the same time.
Rollins stated: It feels like Spring Training out there when you look around and nobody's there," Rollins said. "Especially [Monday], I was looking around like, 'This is what I have to get used to.' Just different people. It's a little uncomfortable" (Zolecki, 2012 ).
Maybe we are all being overly negative. Maybe Howard will come back sooner then we think. Well, maybe not.
It has only been 5 months since Howard's injury. The fact that pops out from the medical journal: "It takes 11 months on AVERAGE to recover from an Achilles tear!" They were NFL players; who are generally in much better shape than baseball players and much better athletes. A third of these players never played again.
Look for Howard to be thinking long term. He certainly would not want to jeopardize a possible Hall of Fame career to rush back for one shortened season. When he does come back look for him to not help the team as much as previously thought offensively and possibly become a liability defensively.
Therefore, Howard will be back in August, if at all.
Will the Phillies be able to win another World Series in 2012 without major help from Ryan Howard?
I just do not see him coming back this season and making a big difference. The Phillies have been shot with an injury arrow in the one place where vulnerable, their age; and, like Achilles, they may not be able to fully recover.
If you like this post please visit my blog at: Philadelphia Sports Blog. Thank You.
Works Cited:
Shirzad, K., Hewitt, M. J., Kiesau, M. C., MD;., Parekh, S. G., MD., et al. (n.d.). (2010, March)Return to football after Achilles tendon rupture | Lower Extremity Review Magazine. Lower Extremity Review Magazine - biomechanics, foot orthotics, knee pain, insoles, diabetic footwear, ankle braces. Retrieved March 27, 2012, from http://www.lowerextremityreview.com/article/return-to-football-after-achilles-tendon-rupture
Wishnie, D. P. (2011, September 8). Foot and Ankle Pain: As Does Ryan Howard's Achilles Tendon Goes Pop, so Does the Phillies Season. Foot and Ankle Pain. Retrieved March 27, 2012, from http://stopfootpainfast.blogspot.com/2011/10/as-does-ryan-howards-achilles-tendon.html
Weiner, T. (2007, December 9). Pssst: Some Hope for Spycraft - New York Times. NY Times Advertisement. Retrieved March 27, 2012, from http://www.nytimes.com/2007/12/09/weekinreview/09weiner.html?_r=2&oref=slogin&pagewanted=all
Zolecki / MLB.com | , (2012, March 20). Phillies slugger Ryan Howard believes teammates will step up in his absence | MLB.com: News. The Official Site of Major League Baseball | MLB.com: Homepage. Retrieved March 27, 2012, from http://mlb.mlb.com/news/article.jsp?ymd=20120320&content_id=27443030
Hunter, J. (1997, March 3). Achilles. Encyclopedia Mythica: mythology, folklore, and religion.. Retrieved March 27, 2012, from http://www.pantheon.org/articles/a/achilles
mlb.com
wisegeek.com