get out of the fucking boat...
lest you miss the story about a man named Ruben who was busy buying a team all his own, all of them had skills unlike their father who's more a scrubber of their balls...
CONTEST : Name the punk band who's logo appears in the Taylor Swift video linked below.
CAVEATS : For satire and other artistic purposes, I'm taking liberties or rather foregoing a more nuanced take that would see RAJ in a more balanced light. His mixed bag of transactions aside, I for one, will always appreciate the outreach work like It Gets Better. In a nutshell I see RAJ as an unlucky version of Sabean but if his head were to roll, I wouldn't call for a stay of execution.
MUSIC : Pennsy/Philly punk, hardcore, pop, and hip hop extravaganza with the exception of a few bands. Links are optional - cruise the playlist below for your favorites. But, it helps if you listen to the Swift song this re-mix is leeching off of, if you haven't heard it yet. Also, a Fear tribute in the liner notes where I make a "case to claim" Fear, regrettably, as Philly's own. Ving is, unfortunately, a native son, after all. I mean, Philly during the 80's, omg, it's ridiculously slim pickins for punk bands. Desperate times, desperate measures which pleading for Lee Ving is - he plays weaselly scumbag characters for a reason. Obviously, I'm kinda joking cuz like Ving's so Philly it's scary. But if we look past his WIP equivalent political extremism, homophobia and crass chauvinism, Ving, an accomplished blues guitarist, wrote some great punk rock songs most noted for their tight execution, polished songwriting and slick production that stood in sharp contrast to the rough edged, didactic immediacy typical of the 3 chord punk aesthetic of the 80's.
NSFW Links : the following highlighted phrases - "crafted an ex-player/GM image", "buck", "Drove me higher", "let's eat shit grin", "rocks dicks into the dirt", "Ving is Philly born", "bomb the Russians","mail order Russian bride", "forgot the mission parameters", "grind. a girl. a stage. does not a lap dance make"...So
basically
most
of the Fear songs.
♥♥♥♥♥♥

I Knew You Were A Bitchin' Camaro
for the Flyin Hawaiian

To Taylor Swift's
I Knew You Were Trouble
|lyrics w/ spoken word intro|

Prologue
|spoken word|
I drink-I drink when the line-up isn't turned over. It comes back bad triple slashes. It's like a beer bong of bad memories. It just all comes back. But just Chuck got upchucked on. I think all of me knew with Holloween III, Behind the Pinstriped Mask starring Michael Myers Martinez. It's not really anything he said, |Myers was a mute| or anything he did |killing dust mites and gnats with big whiffs|. He is a toolbag of a bench player, on a bench so useless, that it became an actual wooden bench. And the crazy thing is I don't know if can say when I'm ever gonna see a reverse Gepetto again. But should I be such a crystal baller when I know Rube likes the faster world of the big deal for the brighter, burning toys? But I just wonder, how can't you see the devil in details when your baseball card smile only warmed the pine? Did Rube see Nate as the role player Rube only played in dream? I guess Rube lost his balance when he slipped on the marbles that have been steadily falling out of his head over the past 3 yrs. I think the worst part of it all wasn't the losing - the games, a few since '08 fans or cheap talent - no, our Stanford grad crafted an ex-player/GM image so authentic he flies this ship we call the Phillies with 1950's instrumentation. Who needs walks when you can stretch out with your veteran presence,
put the blast shield down and
blow up your own Death Star?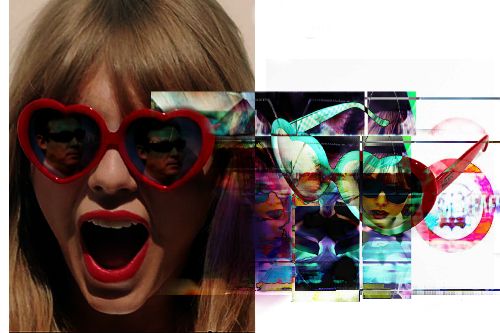 nce
upon
a
ring,
a
few
high
stakes
to
blow
you were at your height,
a
god
with
phone
dog with bone
dog with bone
dog with bone

you fly where eagles dare
with wings made up of
fax
soars
all
round
his
yard
he
sees
from
his
cell

a saber in me
a saber in me
a saber in me


Just
the
long
dawn
for
you
to
feel
free
but
that
rush
is
self - same
not
a
key


Fuq me we were ruined wen
u got in, no Pat 2 save u now

Gave us hope 4 shits & grins
till you ran the ship aground

I
knew
you
were
trouble
when
Pence
crashed
in
Fan
sick
on
me
na - ow

But
you
brought
us
to
heights we
had
never
been

Now
the
season's
puking
on
the
pitcher's
mound

Oh |said| Oh |said|-shoulda woulda coulda Oh |said| Oh |said|-struggle struggle struggle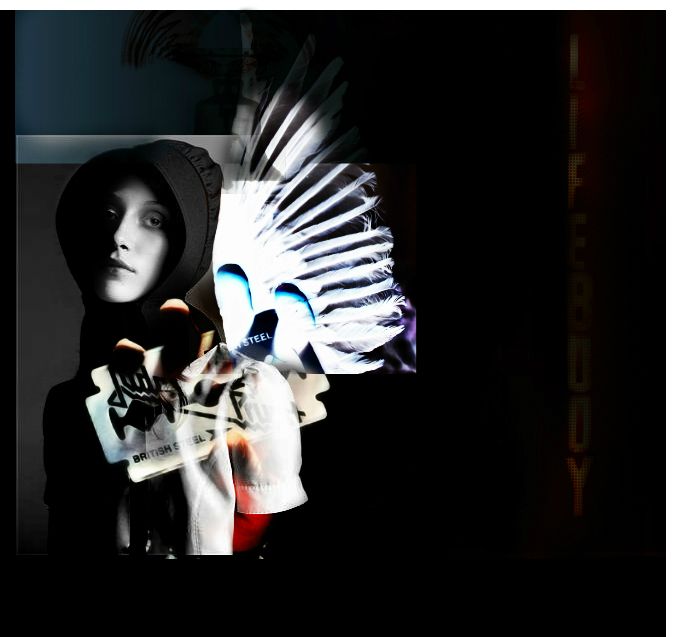 No
apologies,
we'll never
know

why
he
pretends
he
cannot see

the
stars
falling
from
the
sky


you're clowning

you're clowning

you're clowning


we're
still
the
son's
of
Penn

but
fightins
in
our
streets


A
kick
your
ass
chain
belt,

quart
of
blood
spill
out


and now we see, it's

not to be a dynasty


it was
long
prawned,
D-9
fate
meant
to be,
Baseba'al
bet 1 buck against
you
&
me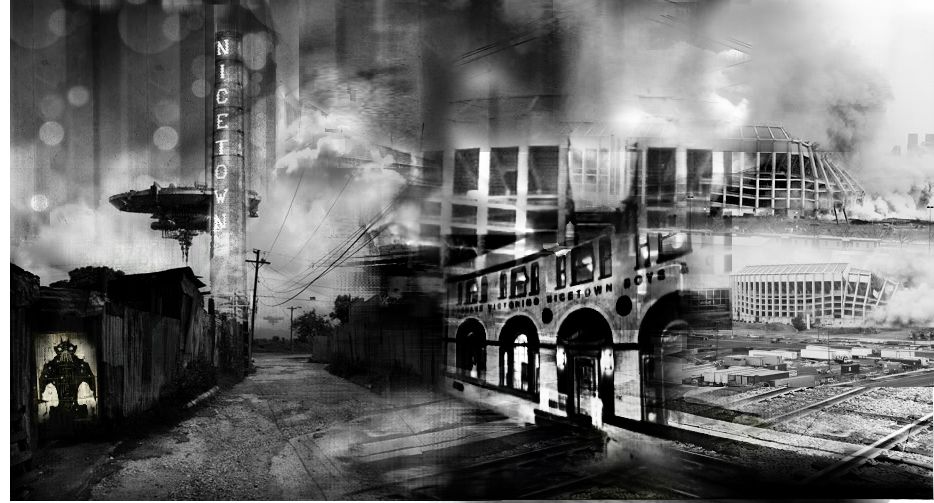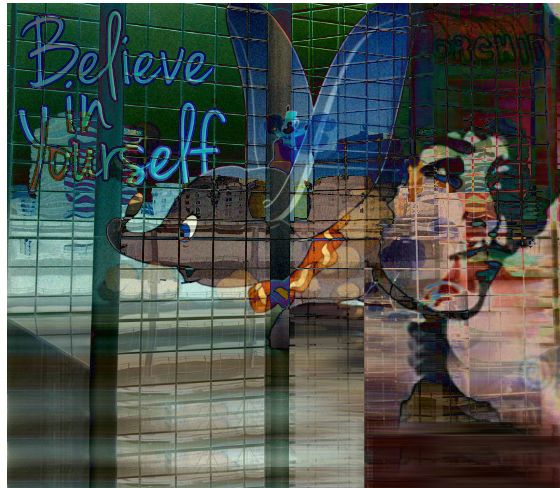 Did
I
just
see
double
when
Young
walked
in
Got
game on
me na - ow

Slap
it
in
places
your
glove
has
never
been
Justa
pasta diving clown

I knew you
were trouble
wen u failed the weigh-in

So
our lb.
of flesh right
now.
For
all
the
talent
you
could
have
been

Now
watch
every
ball
clank
off
this
clown

Oh |said|, Oh |said| - truffle,
truffle, truffle.
Oh |said|, Oh |said| - Amaro,
Amaro, Amaro
When those old school

jeers come creeping in
Cuz
u
couldn't
hit
or
drive in any1 with your
Stanford
swing,
yeah
You
couldn't
see
trouble

with your eyes
all pinned

just a trade - in
iroc
now


Drew
you
to
places

you
have
never
been

Toss
your
rig
when

the
pigs
come
round


Two
cop
car
chase

from Camden
crashed
in

So facebook like me now


Drove
me
higher
than

I
have
ever
been

Now
I'm
beat
down
on

the
cold
hard
ground


Oh |said| Oh |said|-cudgel, muggle, muzzle
Oh |said| Oh |said|-hovel, struggle, smuggle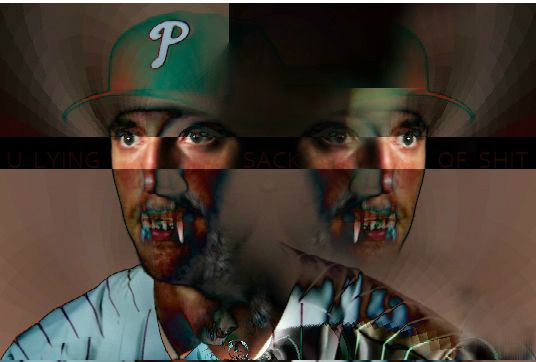 I smelled trouble on your

let
'
s
go
eat
shit
grin


Scuffle

Scuffle

Scuffle


Thought
u could
Balboa

us with your Gump spin


Fuck off!

Fuck off!

Fuck off!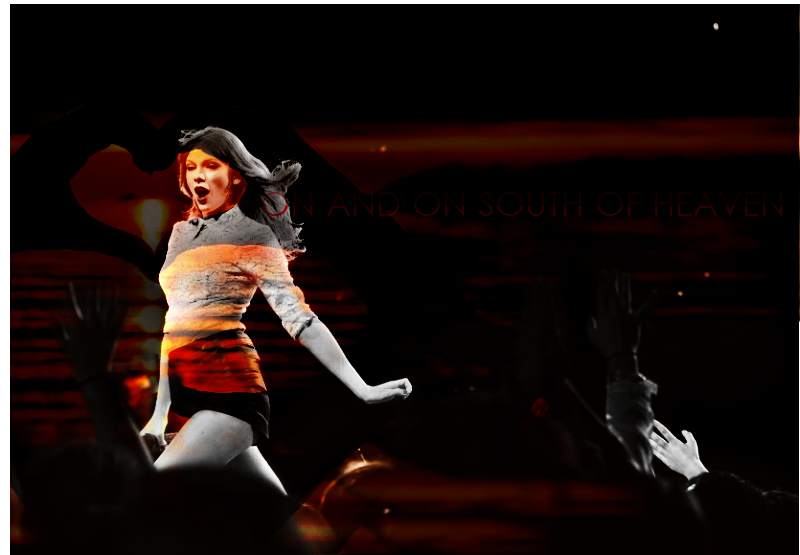 U go Pennsy girl, but 4 the love of Gawd stop whining to Katie Couric. & have my baby
♥♥♥♥♥♥

MUSIC
|in order of appearance|
Ugly As You, Fear. From the 1995 LP, Have Another Beer With Fear. This LP includes unreleased material from the '80's as well as new songs.
Bitchin' Camaro, The Dead Milkmen. From the 1985 LP, Big Lizard In My Backyard. A classic punk song from one of the few and most famous 80's Philly punk bands.
I Knew You Were Trouble, Taylor Swift. From the 2012 LP, Red. Ms. Write A Good Pop Song. Though the spoken word intro from the video, which I'm sure resonates with young girls and their parents, is approaching the self-serious event horizon, at least relative to where she is in her career. Not the mention how she's completely transformed into a haute couture knock out - a complete diva, who's recent run of red carpet slaying makes it painfully obvious she's outgrown the winsome, cow punky country princess days and thank fucking god; finally she thrown the trailer park prom queen crimper in the god dam trash where it belongs. Love the whole 60's retro Paris look. Rock Hard Ride Free...all over me.
The Rebuilding, Jedi Mind Tricks featureing Jus Allah. Released in 2006 as an internet single. Underground Philly hip hop. Hostile and raw.
Please Don't Leave Me, P!nk. From the 2008 LP, Funhouse. The Doylestown diva |though long since relocated to LA| with a heartfelt and ultra catchy gem about loss. What isn't baseball but bittersweet. Great video, a good reminder of how to handle your fandom - with humor. Also works as a Phillies love affair with Mini-Mart metaphor.
Capsule, Trenchmouth. From the 1993 LP, Inside The Future.
Shield For Your Eyes, A Beast In The Well Of Your Hand. Melt Banana. From the 2003 LP, Cell-Scape. After listening to Melt Banana, you can talk to the animals.
Melt Banana : Atomic Death Breath would certainly melt any anime exe's banana.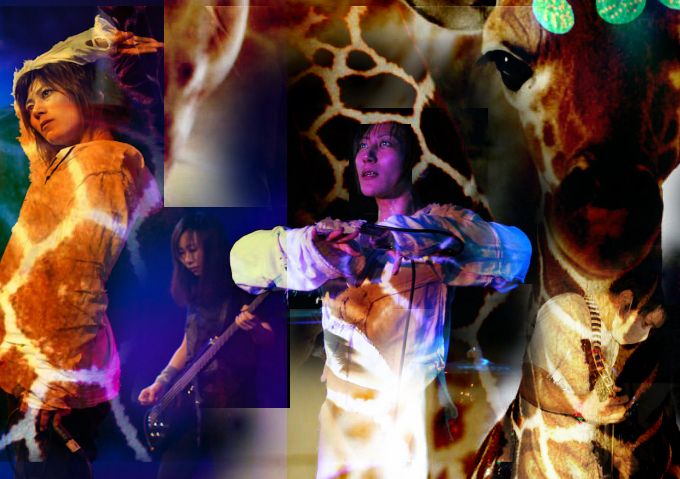 photos : Maria A. Colòn |ctr| scroll thru pics. in the 11/11/2013 entry; Daniel Boud |lh|
Lucretia, My Reflection, Sisters of Mercy. From the 1987 LP, Floodland. So yeah, I'm knocking boots with Taylor Swift to this song. Phanatic dangle caps are involved.


Eldritch still deserves a beat down for how he treated Patrica Morrison. Asshole

Apostate, Red Reflection
for WL, the Red Apostate

to the Sisters Of Mercy goth classic
Lucretia, My Reflection
|lyrics|

I hear the whip of Burrell's machine
Goth girls stuck in between
hot leather and methedrine
Black gowns down
black gowns down

I hear the whip of Burrell's machine
Nerd girls love Billy Beane
Sunk cost, lose at will
KK's bullets may not fulfill,
I hear why bother &
Amaro drown
Amaro drown

I hear the purr of the kitty & fur caress
Get down, Red's a success
Taylor
Swiftboat
Orgy
We
still
got
the
Dom
and Chase Utley
We
got
the
Cole
fire,
now
as
then
Lee no doubt, a grace glazed confection
Apostate, red reflection,
dance with the ghost of green.

We tank hard
We tank true
We tank hard
we suk 4 real

Such things fans feel, they don't make sense
flesh is torn,
we're still fuckin on the fence
Ben just heal.
Piece just heal.
Doc just heal.




A long drain sustained by age on age
A hard rain gave us our fame
Once hails and waves
now a grave.

I hear the whip of Burrell's machine
Tank
girls
make
drunken
scenes,
Doc
Martens
and methedrine
Let's beat some umpires down

We
got
to set
fires,
now as then
We just scout, we take 1 direction
Apostate, red reflection,
dance with the ghost of greenie.

♥♥♥♥♥♥

SHE RISES, CAPTAIN! SHE RISES, CAPTAIN! SHE RISES, CAPTAIN!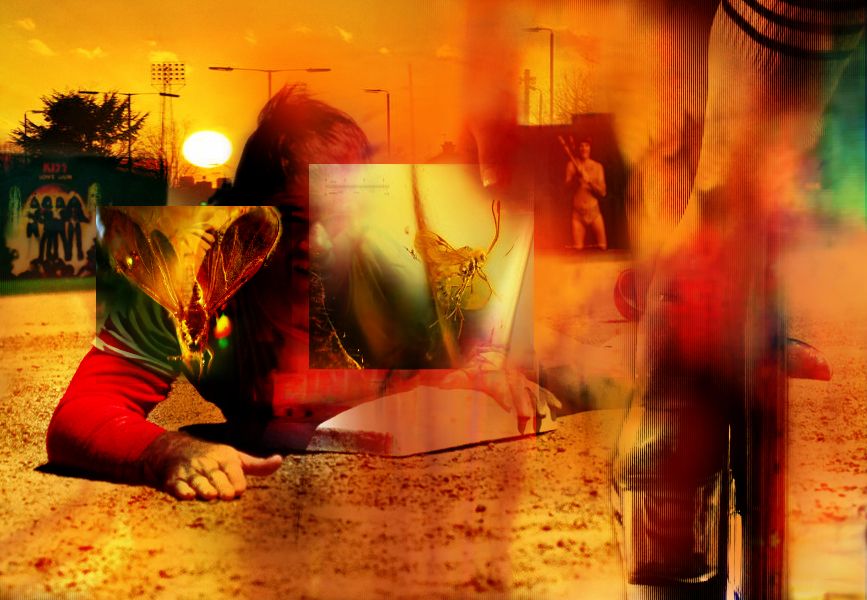 CAPTAIN, DIVE DIVE! CAPTAIN, DIVE DIVE! CAPTAIN, DIVE DIVE!

rose saw amber thru the rose colored amber of his heyday.

Moral Hazard, Stinking Lizaveta. From the 2012 LP, 7th Direction. Philly's best kept secret. One of the seminal "math" rock bands playing their unique brand of post-metal Doom. A must see live show.
SUPPORT LOCAL MUSIC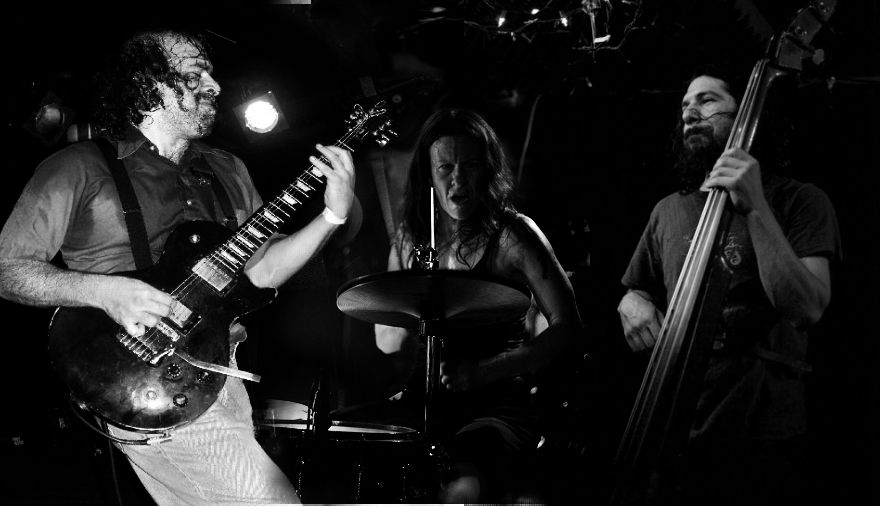 Stinking Lizaveta's drummer Cheshire Agusta, assures this will rock dicks into the dirt
Ten Dollar Bill, Cop Shoot Cop. From the 1993, 12 in. maxi disc, Ten Dollar Bill
Pavlov's Dog, Rorschach. From the 1990 LP, Remain Sedate. This somehow ended up in Zero Dark Thirty during the torture scene which given the song's title is probably appropriate but it's obscurity begs the question of how it found its way onto such a mainstream production. We're talking vintage and very rare Hardcore as in when I saw them many moons ago, not more than 30 people were in attendance. But like many underground bands, innovation doesn't necessarily imply notoriety as Rorschach's mark is found in so many bands, even high profile acts like Converge, while still remaining obscure. So is Bigelow a Rorschach fan or is this a case of trying too hard like someone feigning a mental illness who overplays a detail easily detected by the psychologist's bullshit meter. Or could it have been random - a Google search for "pavlov's dog, band" brings up Rorschach's Remain Sedate...Ultimately, beneficial exposure for the band however my concern lies with the "unwritten rules" for mainstream culture to appropriate from a traditionally more subversive world.
Where Eagles Dare, Misfits. From the 1986 LP, Misfits.
Plague, Rat at Rat R. From the 1985 LP, Amer$ide / Rock & Roll Is Dead Long Live Rat at Rat R. Formed in 1981, this band originally hailed from Philly before leaving for the Lower East Side's noise music scene where with bands like the Swans, Sonic Youth and Live Skull they expanded upon the No Wave aesthetic that inspired them.
Red In Tooth And Claw, Rosetta. From the 2008 LP, Wake/Lift. Philly's post-metal, space rockers with a song about gravity - gravity of planets, of cities, of relationships, of memories. Its a long one.
Loft Party, Orchid. From the 2002 LP, Gatefold. Imagine 4 Trev223's, forming a great screamo band and you might come up with something like Orchid. "We'll take Brooklyn over Manhattan any day of the week...We got it. You want it. Don't have it? You flaunt it. My boyfriend lives in Brooklyn and it fits just right, too tight." Essentially a song about gentrification and for a song from 2002 with references to loft parties in Brooklyn, my mind goes to the once bohemian community of Dumbo. As an artist I pay particular interest to this sociological process since more often than not artists, with our need for cheap studio space, become the catalyst for "re-vitalization" by taking up residence in old, neglected industrial sections of cities, much like what you see in Liberty Heights. In fact, I've read several articles comparing Liberty Heights to the Brooklyn of old. I'm not sure how to feel about this or seeing more and more NY license plates in Philly. New blood, new money, urban renewal - a complicated matter and perhaps best left to others on this blog who are better equipped to discuss the issue in its entirety. Although, an uncomplicated solution and one that minimizes displacing people is rather obvious - rebuild from within. And a good step in that direction? How about renovating the community recreation center. If only my dad were around to see the place he spent half of his childhood restored to its former self and to see it restored on behalf of his beloved Phillies...Sweet, sweet Shane, you get it. You're wicked awesome. What's the moral of the story? Baseball = community. Not "family", what a bunch of cult-de-sac sentimentality. If sabermetrics seeks to change the culture of baseball, then I say you must also attack its nostalgic packaging which is still firmly rooted in the narrative of 50's American nuclear family.
Primitive Accumulation, Balboa. From the 2007 split LP with Rosetta, Project Mercury. Local hardcore band bringing you their emotionally charged hybrid of screamo & post - hardcore.
Devil Is On His Way, Joe Buck Yourself. From the 2007 LP, Joe Buck Yourself. How could I resist this given all the Joe Buck love going on in this here blog. Good old one man band trailer trash country punk.
Kaddish, Balboa. From the 2007 split LP with Rosetta, Project Mercury.
Romanticize Me, Pissed Jeans. From the 2013 LP, Honeys. Once the pride of Allentown, Philly's scuzz punk/absurdist quartet dare to answer the question that even Jesus dares not to - "What Would Brian Boitano Do?"
Opium Trail, Thin Lizzy. From the 1977 LP, Bad Reputation.
Rotting Cities, Nightfall. From the new LP, Fucking Noise Addicts. Holy fuck me! Fastcore in Philly. Fuck yes. Fuck yes. Fuck yes. Fuck yes.
Legalize Drugs, Fear. From the 1995 LP, Have Another Beer With Fear. LA band but Ving is Philly born. Although I strongly suspect he came from a DARPA test tube. You see, when Ving sings "bomb the Russians we don't have to take their shit," aint any irony. If Ving demands Putin free Pussy Riot, then, with Archie Punker, assume he's angling for a mail order Russian bride. Hence, my suspicion that Ving is a DARPA made Terminator; just he drank so much beer he forgot the mission parameters. I think this selection of Fear songs more than makes my case for Philly's claim on Ving over LA's. Hmmm, on 2nd thought, let's go with joint custody.

it's a family portrait : Quakers, Pagans, Drunks & Firebombs - Mixadelphia Blessing!
photo credit for Lee Ving on plane image - anonymous Google Images find.
Love Song II, Flag of Democracy. From the 1986 LP, Shatter Your Day. Classic home cooked Hardcore...one of the few HxC bands from the area during the '80's.
Merry Chrystmeth, Agoraphobic Nosebleed. From the the 2012 EP, Merry Chrystmeth. From Jolly Rotten. Evil. Elf. Druglord. This NSFW, but watch it anyway, you pussies.
Katherine Katz of New England's grindcore band, Agoraphobic Nosebleed


grind. a girl. a stage. does not a lap dance make
Don't Feel Right Trilogy, The Roots. From the 2006 LP, Game Theory. You know who belongs at the top of the art museum steps? The Roots.
Death From Above, Eat the Turnbuckle. From the 2013 Lucha Tour Promotional Video. Philly's own brand of thrash played by fat ugly guys, and of course while in the midst of backyard Mexican wrestling death matches. Oh yes, you will Eat The Turnbuckle you buncha sick fucks.
No One Deserves to Be Here More Than Me, Blacklisted. From the 2010 LP, No One Deserves to Be Here More Than Me. A quality noise rock offering from the Philly hardcore outfit
We Are Never Ever Getting Back Together, Taylor Swift. From the 2012 LP, Red. Like ever.
South of Heaven, Slayer. From the 1988 LP, South of Heaven.