The year was 1999. Post-hummer Bill Clinton sat in the White House. An offensive amphibian named Jar Jar Binks won America's heart. And a bloated gangster from North Caldwell taught America how to laugh.
In Philadelphia, a young lefthander named Randy Wolf burst on the scene, complete with the first real Phillies fan group, the "Wolf Pack." One could state that this started an unfortunate trend, and one would be correct.
Fast forward twelve years. Another lefty rules the roost in Philadelphia. His name is Juan Perez. You though I was going to say Cliff Lee, but I wasn't, so go away.
Discuss the game below.
---
Next Game
Philadelphia Phillies
@ Milwaukee Brewers
Saturday, Sep 10, 2011, 7:10 PM EDT
Miller Park
Cliff Lee vs Randy Wolf
Clear. Winds put to right field at 5-10 m.p.h. Game time temperature around 70.
Complete Coverage >
---
---
Cliff Lee
6-3
190
L
L
Aug 30, 1978
---
W-L
G
GS
CG
SHO
SV
BS
IP
H
R
ER
HR
BB
K
ERA
WHIP
2011 -

Cliff Lee

16-7
31
28
6
6
0
0
203.2
170
58
56
15
40
204
2.47
1.03
---
---
---
Randy Wolf
6-0
205
L
L
Aug 22, 1976
What is Randy Wolf looking at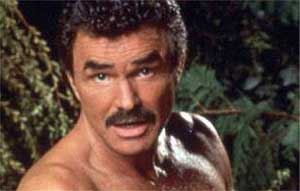 ---
---
W-L
G
GS
CG
SHO
SV
BS
IP
H
R
ER
HR
BB
K
ERA
WHIP
2011 -

Randy Wolf

12-9
29
29
0
0
0
0
186.2
179
80
72
20
60
118
3.47
1.28
---